Has your home been on the market for a while now? Has it been a week; two weeks? What about a few months? If so, we may have the answers for which you're searching. A home that has been on the market for a long time may have something to do with the house itself, such as the exterior paint, hardwood flooring, lighting and overall condition of the home. If you think these issues may be to blame, it's time you reach out to CashForMyHouse.com; we buy houses in Jacksonville and the surrounding areas, and we'll buy yours.
LEARN WHY YOUR HOME IS STILL ON THE MARKET
1. YOU'RE OVERLY CONFIDENT IN THE SELLER'S MARKET.
Although times have changed and we're currently smack-dab in the middle of a seller's market, an overly confident seller may get lazy about selling their home. If you'd like to sell your home for a great price and receive great profits from it, you can't forget about its condition. However, if the reason you're selling your house is because of its condition, our house-buying team may be the perfect solution for you. We buy houses; any houses; any conditions!
2. THE HOUSE IS PRICED TOO HIGH FOR WHAT IT'S WORTH.
If your home is overpriced, chances are, you won't sell it very fast or sell it at all. Supply and demand do come into play in a seller's market, but th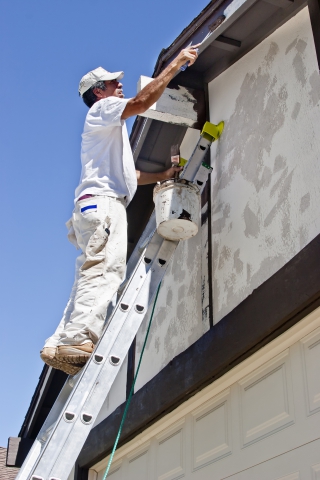 at doesn't mean that the sky's the limit on what you price your home. According to Chase Michels of Brush Hill realtors,
"In a seller's market, a seller may feel comfortable pushing the asking price a bit higher, and this can be a huge mistake. Determining the best-asking price for a home is one of the most important aspects of selling a home. If your home is listed at a price that is above market value, you will miss out on prospective buyers."
If you're searching for a price, just ask. Because we buy houses, we're accustomed to making deals with sellers. Let's see what we can workout together!
3. YOUR HOME NEEDS A LITTLE, OR A LOT, OF TLC.
How does your home look? Are shingles falling off? Is the paint chipping? If so, a realtor will tell you the home needs to be touched up prior to putting it on the market; our answer is to sell directly to us. We buy houses and we buy them in any condition, that's a guarantee. If the price is right for you, and your home is what we need; we can make a deal, fast!
4. THE HOUSE HAS A BAD ODOR.
Unfortunately, some individuals have to deal with getting rid of nasty odors when selling their home. Whether they are smokers or they own a cat (or a few) that hasn't had the best bathroom habits, your home may sit on the market a lot longer than it should. Don't fret for too long. Instead, call CashForMyHouse.com; we have the ability to purchase your home, odor and all.
5. YOU HAVE OLD APPLIANCES YOU CAN'T AFFORD TO UPGRADE.
Traditionally when selling a home, you can expect to be told you need to upgrade the appliances. Appliances are needed to help the house look newer and cared for. If you have older appliances, it can make your kitchen look down in the dumps. And, if you don't have the money for it, you can rely on us for help! We'll buy your house no matter the age of your appliances, even if they don't work!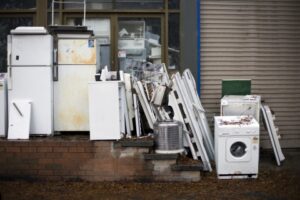 Clearly, there are many reasons your home may not be selling as quickly as you had hoped. If you're looking for quick answers and cash fast, it's time to rely upon CashForMyHouse.com. Call us today to get a direct quote for your home. We buy houses in any condition and can't wait to buy yours!
Cash For My House is one of Florida's most respected home buying services.  We buy houses in Jacksonville, Orange Park, Middleburg, and all across Florida, including Martin, St. Lucie, Palm Beach, Broward and Miami-Dade counties. We purchase homes in any condition and help property owners just like you. Don't spend your own money on repairs, renovations, remodeling or clean-up. Let us purchase your house, regardless of condition. We are actual home buyers who purchase properties with our own cash; this allows us to make you an offer on the spot and to close quickly. We promise a hassle-free and transparent process with no fees or commission.